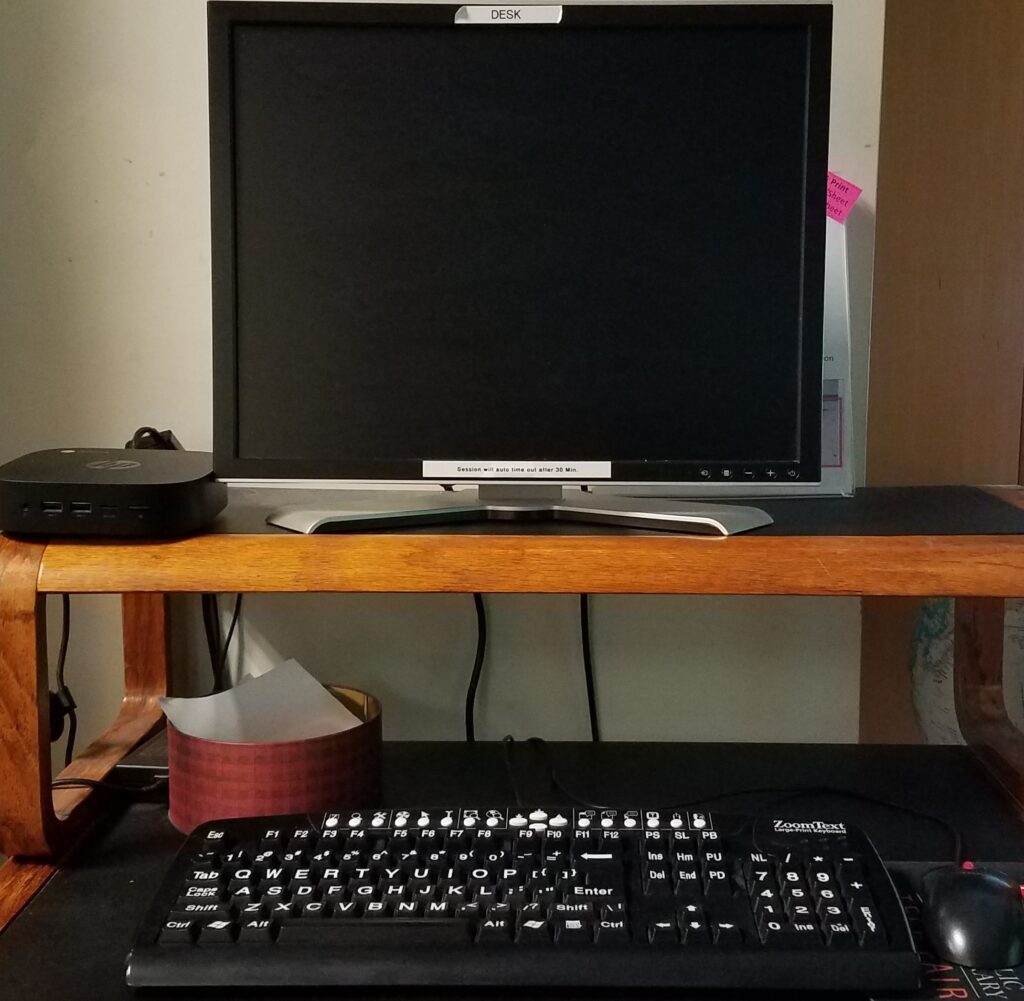 On Tuesday July 7th we will begin offering six computer work sessions each day
Mon.-Fri. by advance phone reservation only. The first session will begin at 11:45 AM with the final session ending at 5:30PM. Our foyer pick-up service for reserved materials will continue and we invite requests for photocopies to be exchanged in the foyer during our established weekday pick-up hours of 10 AM- 5:30 PM.

The public computer that is available to reserve is a Google Chromebox which gives you access to a Chrome browser so that you may access websites for email, etc. If you need to create a document, you may create one accessing your Google account. If you don't have a Google (Gmail) account, you may create one HERE.
A few details on computer work sessions:
Appointments: Computer users can schedule our standard 30 minute session for internet, database, and printer/copier access. Starting Monday July 6, call 964-8401 to book your appointment in advance. Limited technology assistance will be available due to reduced staffing. With that in mind, please bring all access info and passwords for accounts you might need during your session.
We will ask a few health related questions at the time of your booking and arrival
Please do not book an appointment if you have been asked to quarantine in the past 7-14 days, experienced flu-like symptoms in the past 7-14 days or cared for someone with flu-like symptoms in the past 7-14 days
In respect to community members with underlying health conditions or those 60 years of age or older we request that the first session each day be booked only by those individuals.     
Computer Sessions: Each 30 minute session will allow for one individual at the computer. One designated computer station will be used for appointment sessions and cleaned between uses.
Computer sessions will also allow for printing, photocopy or electronic scanning of documents. Please bring change or small bills as staff will not be able to make change for payment for these services. Print/Photocopies: .10/page B&W, .25/pg color. Fax/Scan $1/page.
Building Access and Safety: At the time of your appointment, you are welcome to enter the Rye Public Library via the historic entry facing Washington Road. If you have mobility issues preventing your climbing three short stairs to that entry, please let us know at the time of your booking for alternative arrangements. Computer users will be required to wear face coverings and maintain social distancing standards during the extent of their visit. [We can supply masks if you forget yours. Gloves are also available upon request.]
We'll try to meet you, but on arrival at the historic entry, please knock or call 964-8401 to let staff know you are here.

A hand sanitizer station will be available for each visitor to use upon entry.

There will be no public access to the library collections or restrooms due to health security concerns.

Youth and teen rooms will be unavailable. If parents must bring a child to their session, all visitors will have to remain at the designated computer station.

Computer stations and other high touch areas will be disinfected between sessions.

Library staff will also be wearing face coverings and maintaining physical distance while in the building.

All staff will need to remain 6 feet away from patrons when interacting.