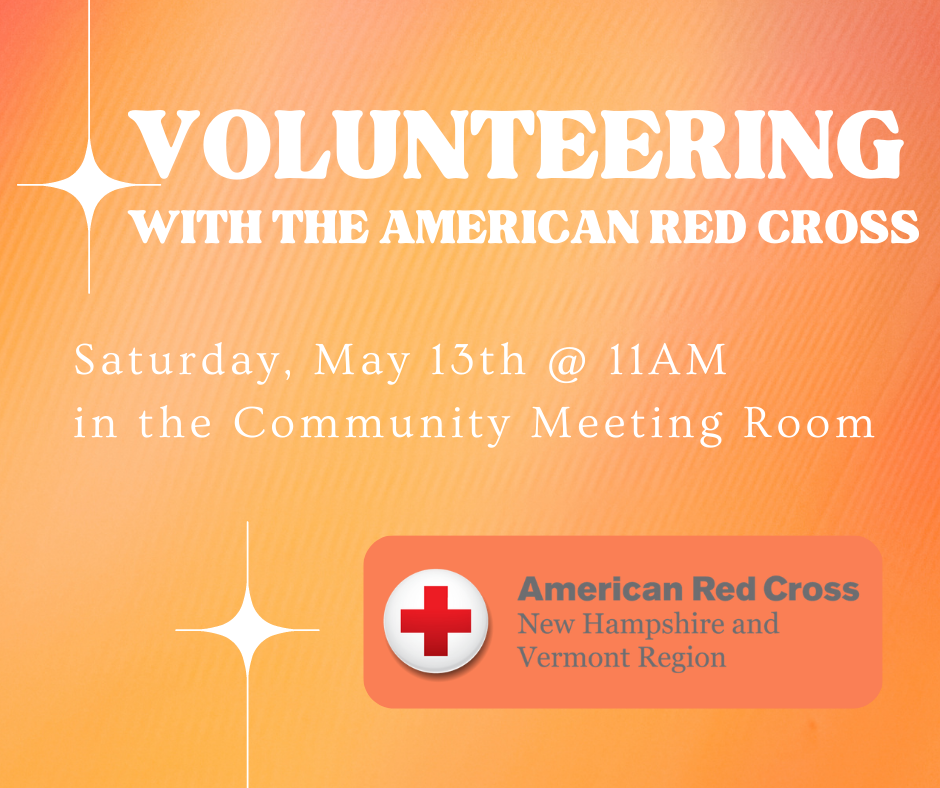 American Red Cross Volunteer Presentation
Saturday, May 13th, 2023 at 11AM in the Community Meeting Room.
What do you really know about the Red Cross?
Most people only know the Red Cross as helping in disasters and its blood drives. This presentation will explain the various divisions, their far-reaching services and programs for children and adults that define the American and International Red Cross. It will also provide a look at local opportunities to participate as a volunteer for those interested in serving their community. Please, join me in-person, at this Library or virtually, by clicking on the link on the day and time of the event!
About the Presenter, Arlene Medeiros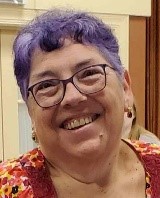 I am a retired elementary educator and educator instructional coach. I moved to Hampton, New Hampshire in the fall of 2020 with my 11-year-old Pom-a-poo, Spunky Brewster. My retirement goals are to go on as many whale watches as possible as well as being a contributing member of my community and the community-at-large. I became a Volunteer Services Recruitment Team Member of the Red Cross of Northern New England in 2021 to virtually connect during COVID isolation. I was surprised and impressed by the scope and breadth of their services and programs as I researched various agencies. I am, especially, touched by the phrase "…turn compassion into action." In my role, I've created presentations, given virtual presentations, assisted at an in-person event as well as creating reports based on various data needs. I'm excited for the opportunities to present at in-person events to share about the Red Cross and how others may connect to their communities, too!
Microsoft Teams meeting
Click here to join the meeting
Meeting ID: 277 184 043 537
Passcode: YEDnqq
Download Teams | Join on the web
Or call in (audio only)
+1 901-248-1330,,    United States, Memphis ,     Phone Conference ID: 529 309 640#