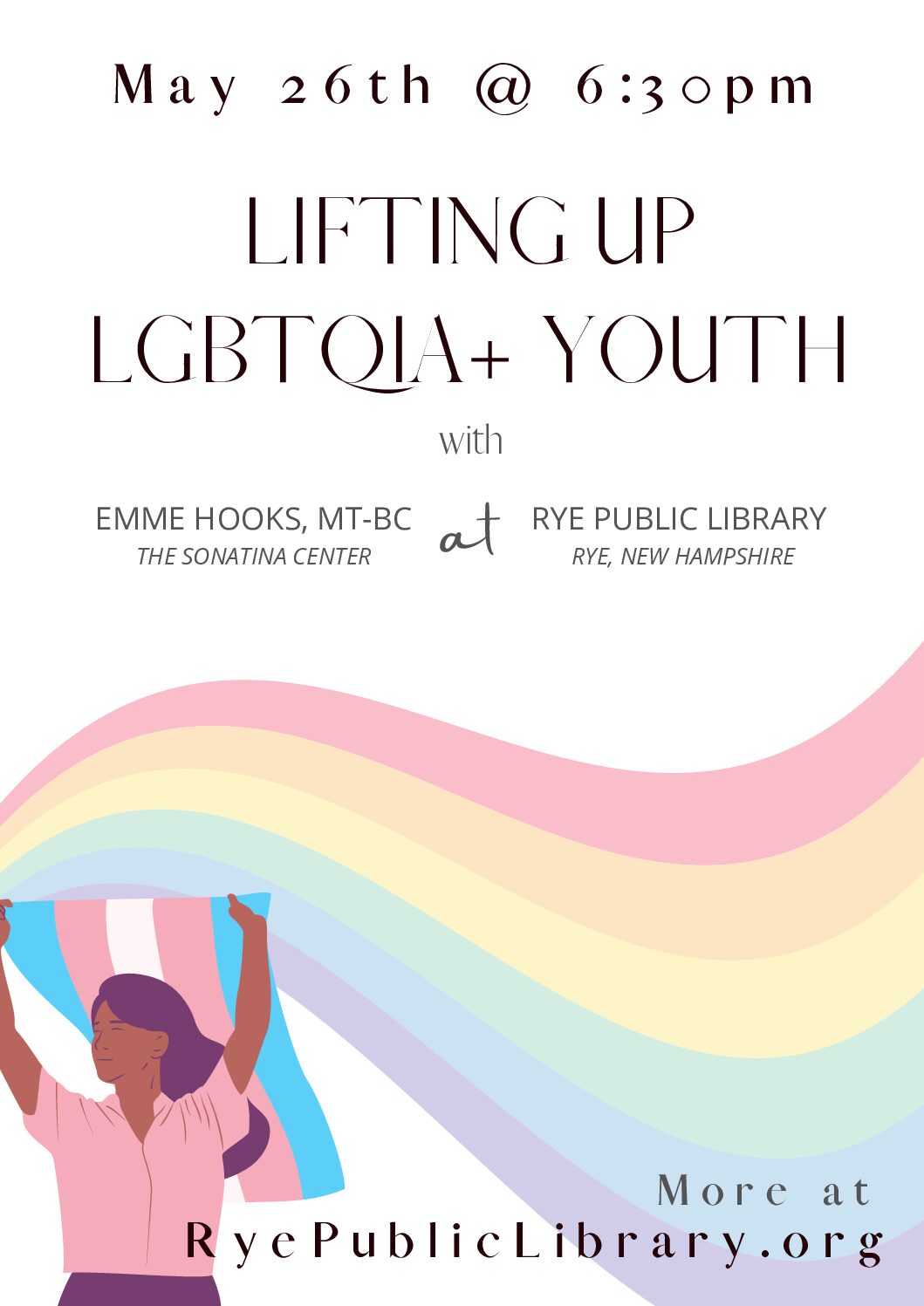 Lifting Up LGBTQIA+ Youth
Thursday May 26th at 6:30pm
Emme is a queer, non-binary music therapist who works with young people and support systems.
This presentation and discussion will include the basics of the LGBTQIA+ community, identity development, youth mental health, and the importance of cultivating affirming relationships with ample time for conversation, exploration, and community learning.
Resources for upcoming Pride events, queer community, and further engagement will be provided.
Adults and youth welcome. No registration required.