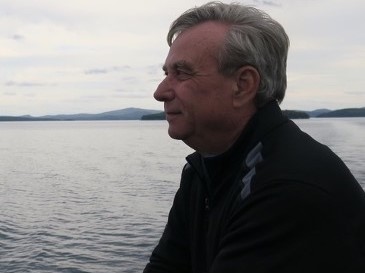 My Journey of Writing with Mark Sorenson
"Ever thought about writing a book? After decades in the high-tech industry where his "writing" consisted solely of emails and PowerPoint slides Mark decided to write a novel. In his talk, Mark will describe a multi-year process of first educating himself on creative writing, grammar 101, and the peculiarities of Microsoft Word autocorrect, then researching the histories and culture of such diverse locations such as Silicon Valley and the Holy Land. Finally, he sat down and began writing 100,00 words, attempting to put them in the right order to tell an interesting and entertaining tale."
Mark Sorensen Biography: Prior to becoming an author, Mark spent decades in the computer industry managing engineering, marketing, and business development. He started in the tech industry before the advent of PC's and the Internet and retired from EMC Corp. as a Senior Vice President of Product Development. The organizations he led were located throughout the U.S. and across the globe, including within the EU, Israel, India, China, and Russia.
When he's not writing (or reading), Mark, a lifelong musician, plays and records music with the ensemble Burning Daylight.
Mark is the father of two extraordinary daughters and currently resides with his equally extraordinary wife on the Seacoast of New Hampshire.
This event is sponsored by the Friends of the Rye Public Library and is free and open to everyone.