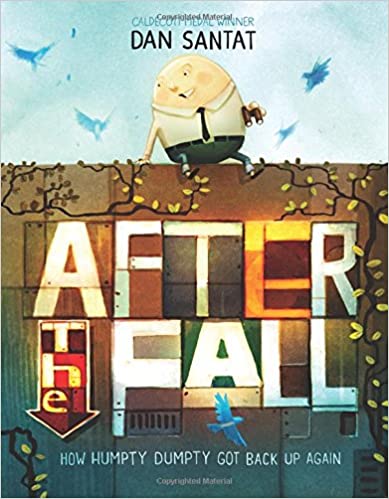 PAPER BAG BOOK CLUB! GRADES K-3
4:30pm-5:15pm
Outside
Grades K-3
*Registration Required*
Click Here to register
Join us on the front lawn for Paper Bag Book Club. Each month we will read a new picture book, and engage in activities related to the story while we have a snack! Activities include crafts, snacks, and word games! Titles will be available for pickup at the library. Call to reserve yours or swing by to pick one up! (In the case of inclement weather we will move indoors with a maximum of 17 participants).
September Book: "After The Fall: How Humpty Dumpty Got Back Up Again" by Dan Santat
"Everyone knows that when Humpty Dumpty sat on a wall, Humpty Dumpty had a great fall. But what happened after?"
Caldecott Medalist Dan Santat's poignant tale follows Humpty Dumpty, an avid bird watcher whose favorite place to be is high up on the city wall―that is, until after his famous fall. Now terrified of heights, Humpty can longer do many of the things he loves most.
Will he summon the courage to face his fear?" –Amazon.com
Source of Photo: Amazon.com