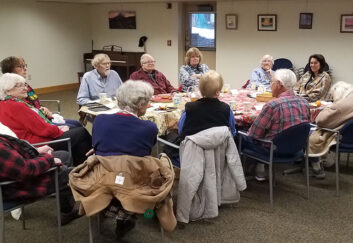 Senior Trivia & Social Hour
Join us for refreshments, conversation, and trivia fun! The program is free and open to the public.
Our Senior Trivia meets on the 2nd and 4th Monday of the month from 1-2 PM.
(The Senior SERVE can pick up Rye senior residents who no longer can drive. Please call the library the morning of to confirm your pick up by the van.)
Join us on any of these spring dates!
March 9 and 23rd, April 13th and 27, (NO MAY), June 8 & 22