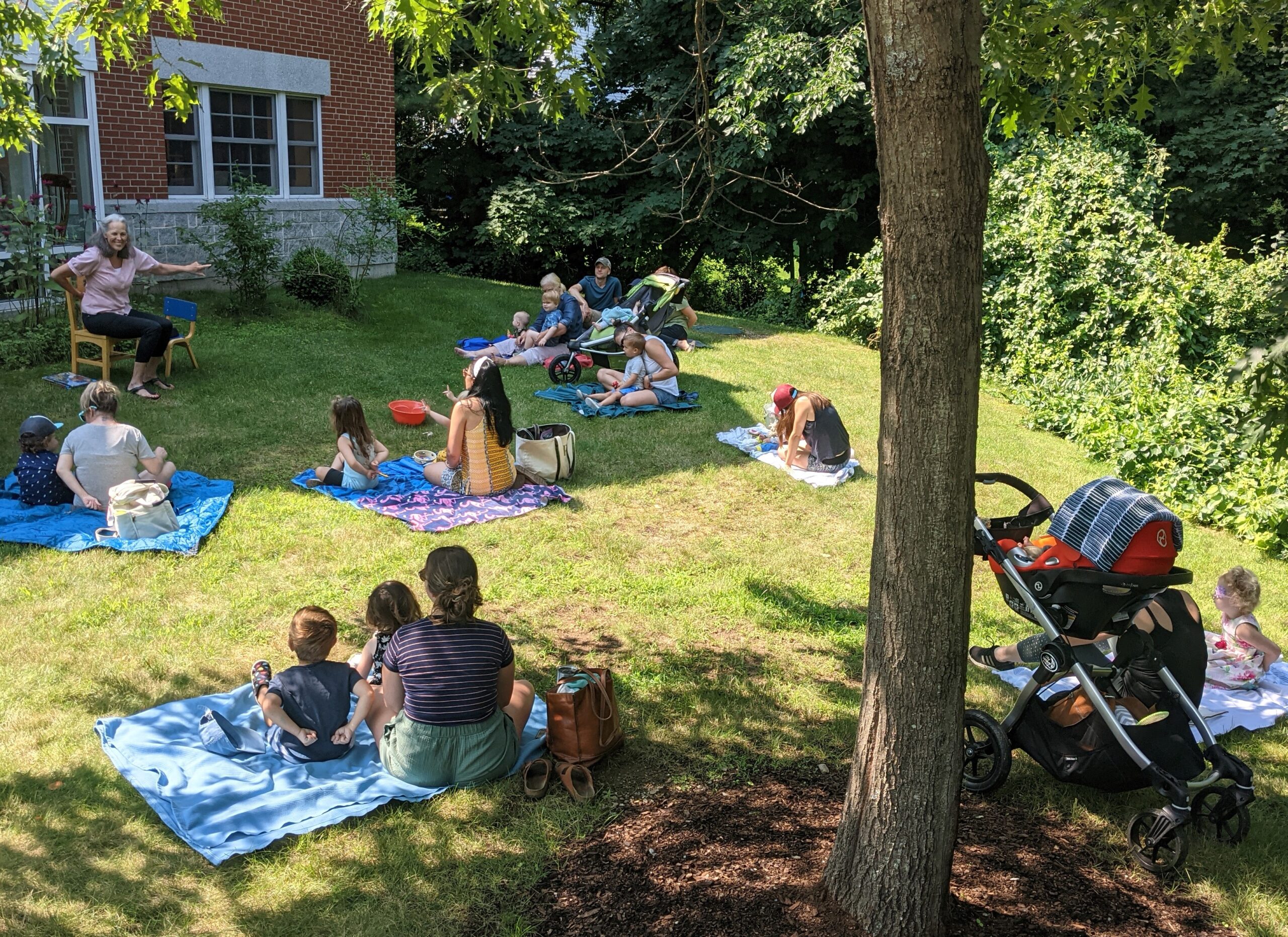 Story Time with Marcia in June
Story Times will be held outside, weather permitting. Please dress warm and bring a blanket to sit on.
No registration required.
Thursday, June 2nd
Play Time-Story Time! The first Thursday of each month from May through August, come join us for open play. We'll have books, blocks, bubbles and puppets! Feel free to bring a book or toy to share. 
SATURDAY STORY TIME!
Saturday, June 4th
We had so much fun at our last BUILDING story time we're going to do it again! We'll read some construction & building books followed by a building extravaganza using blocks, paper cups, a wooden maze, Duplo and more!
Thursday, June 9th
Some animals are hiding in the youth room! Let's bark, moo and squeal into some books and go on an animal hunt! Get a prize for finding an animal! You'll get a pig-puppet craft kit to bring home. 
Thursday, June 16th
Tip-toe through the tulips! Let's celebrate the colors of summer. Come read some summery books, sing some bright-sunshiny songs and make a pretty flower to bring home. And, summer isn't summer without an ice-cream treat! (We'll have a special Father's Day card kit to make at home).
Thursday, June 23rd
No Story Time today. Hope to see you next week!
Thursday, June 30th
HELLO SUMMER! Summer reading is here! Time for a PICNIC! 
Our theme is Oceans of Possibilities…Read, play and earn your prizes! Let's have a story time picnic. Bring your blanket and lunch or snacks. We'll dive into some ocean books followed by putting together a giant floor puzzle in the meeting room.