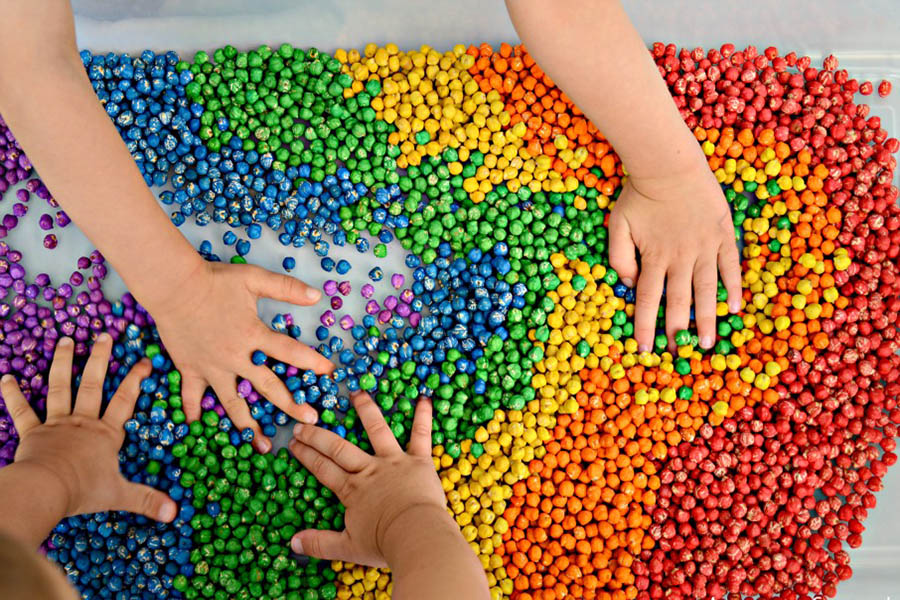 TODDLER SENSORY PLAY!
Mondays
10:30
Outside
Ages 2-4am-11:00am
In Person Dates: September 27th and October 4th.
Sensory Play Kit Pick-Ups: October 25th, November 8th, and November 22nd.
Registration for this event is required.
Click Here to sign up.

*Registration required* Join us for sensory play! This is a great activity for children ages 2-4. We will have individual sensory bins exploring different themes, creatures, animals, and concepts. Each participant will play in their own sensory space to help eliminate germ spread. Materials may include water beads, slime, oobleck and more. Come get messy with us!
Beginning on October 25th, we will not hold Sensory Play at the library, instead, we will offer take-home Sensory Play Kits.
These kits still need to be registered for! Participants can pick up the kits Monday-Friday. New kits will be released on the second and forth Monday of each month.
Image from: New Glarus Public Library