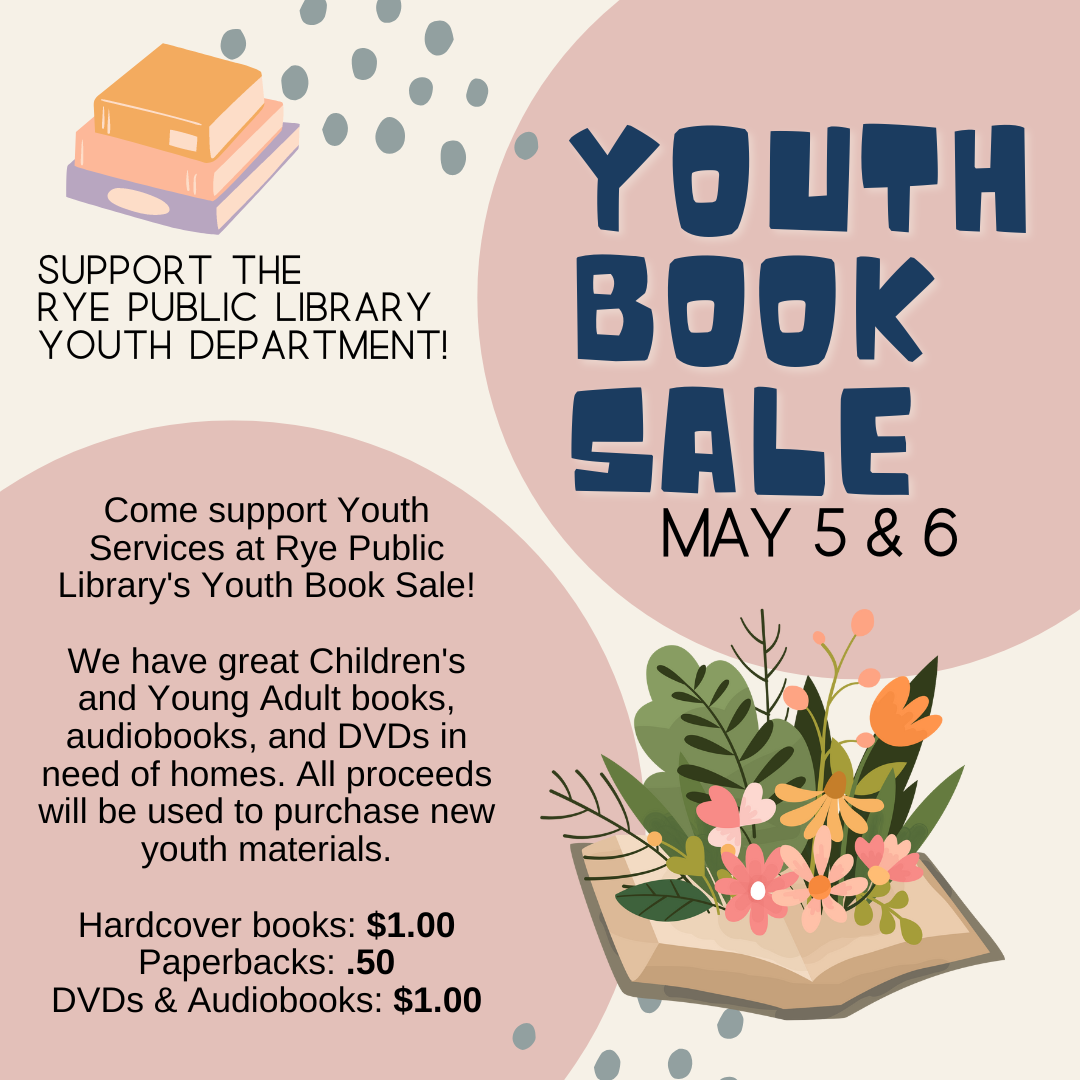 Youth Book Sale
Come show your support on Friday, May 5th and Saturday, May 6th at the library's Youth Department book sale!
We have great Children's and Young Adult books, audiobooks, and DVDs in need of homes. Stop in to support the library and our youth community! All proceeds will be used to purchase new youth materials.
Hardcover books: $1.00
Paperbacks: $0.50
DVDs & Audiobooks: $1.00
All proceeds will go directly back to the Youth department. Cash and Checks Only.