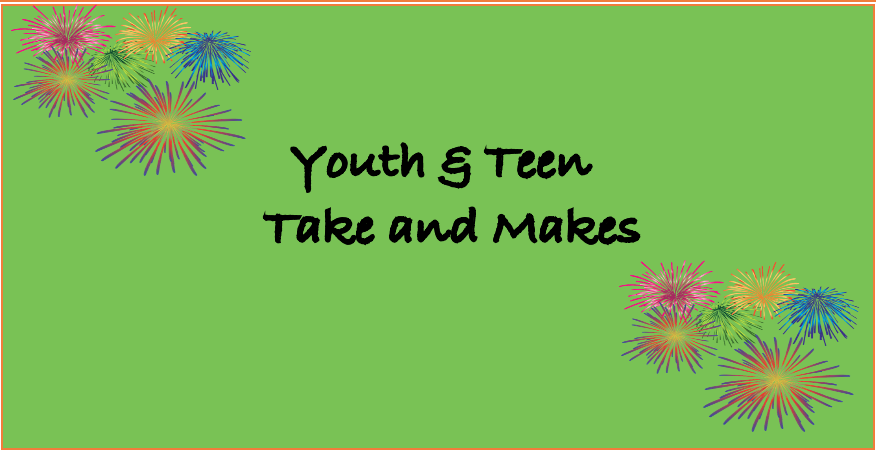 Youth and Teen Take and Make Kits
Looking for screen-free activities to do at home? Reserve one of our take and make kits! Each kit will contain free supplies and instructions, ranging from STEM projects to creative crafts.
Take and Makes are not available June-August. We will have weekly crafts at the library during Summer Reading
FAQS
When will new kits be available?
New kits are available the first and third Monday of each month.
How Do I Get A Kit?
Kits will be available in our Youth room. They are available on a first-come, first-served basis. Be sure to try and get one early!
Will these kits be available at any other locations?
YES! A limited number of kits will be available at Rye Junior High for students to bring home. Please note: We will not be taking reservations for pickups at Rye Junior High.