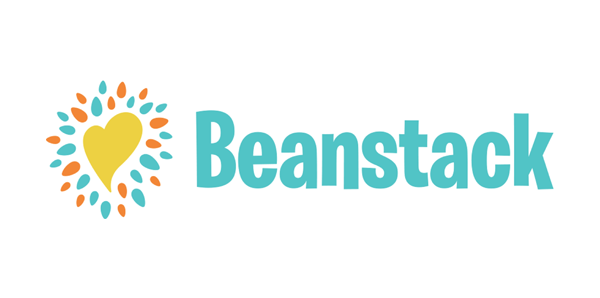 We will be using Beanstack for our 2022 Summer Reading Program. Beanstack is an online platform that allows you to track your reading progress, log activities, earn e-badges, and earn entries into our end of summer drawings. Prizes include gift cards, a movie lover's basket, stacks of books, and more! This program is open to newborns – teens who have just graduated this year from grade 12!
If you registered for last year's challenge:
If you need to create an account:
Visit Rye Public Library's Beanstack URL: https://ryepubliclibrary.beanstack.org/
You can also download the Beanstack Tracker application from the app store via Apple or Google.
The homepage will display Rye Public Library's Summer Reading Program.
If you are signing up for you and your family, decide who will be the "Account Creator".

Register yourself as a reader first.
Then register each family member as a reader under this account. This is the best method for tracking your family's progress because everything is in one spot, and you will not have to worry about logging into multiple accounts with multiple passwords. One adult can enter their family's reading and activity progress.
Adults can register alone, or register a child as "Account Creator" so it is the child's responsibility to enter in their own progress.
The "Account Creator" selects the "Register" button.

Enter the required information

The "Account Creator" selects the "Next Button". Beanstack will ask if you would like to register another adult. Select "Yes/No", then it will ask if you would like to register a child. Select "Yes/No".
Continue the registration until all members are registered.
You will see an alert that tells you that you have successfully registered.

From here, you can start exploring Beanstack! Click around on challenges, activities, and such to get comfortable with the site.
Important Information:
At the top of your reader page, you will see a few important tabs:

Challenges: displays current and future challenges available to registered readers (these are based on grade level).
Badges: displays badges you've earned when you complete achievements during the 2022 Summer Reading Program.
Reviews: shows reviews other members have written and those you have written.
Reading Log: displays the reader's progress during the program.
Switch Readers: if you have registered multiple readers, this allows you to easily switch between readers to log progress.
Log Reading and Activities: at the top of the reader's account, there is a "Log Reading and Activities" button. When you are ready to log your reading and activities, click this button.

Choose the reader you'd like to log progress for (if the account has more than one registered reader).
Choose the appropriate option for what you are logging – you can earn e-badges and prize drawing tickets for all of these.
When you've entered in what you'd like to log, click "Log". Please only do this one time. There should be an alert that pops up on the bottom of the screen that says you have logged information. To check whether or not you've correctly logged information, you can close this window and click on "Reading Log".
Summer Activities
Logging activities will earn readers entries for the grand prize drawings. Some activities require codes to complete them. These will be given out during the required programs. You'll need to enter them on Beanstack to complete the activity and earn entries for the drawings. Be sure to check each week for more badges!
Please check our website for a full list of summer activities.
Using the Beanstack Tracker Mobile Application
You can download the Beanstack app for free! Visit the app store on your phone or tablet to download it.
The following clips were created by PBS for the Great American Read Program. They will help you with the Beanstack app:
Should you have questions please call 603-964-9551.