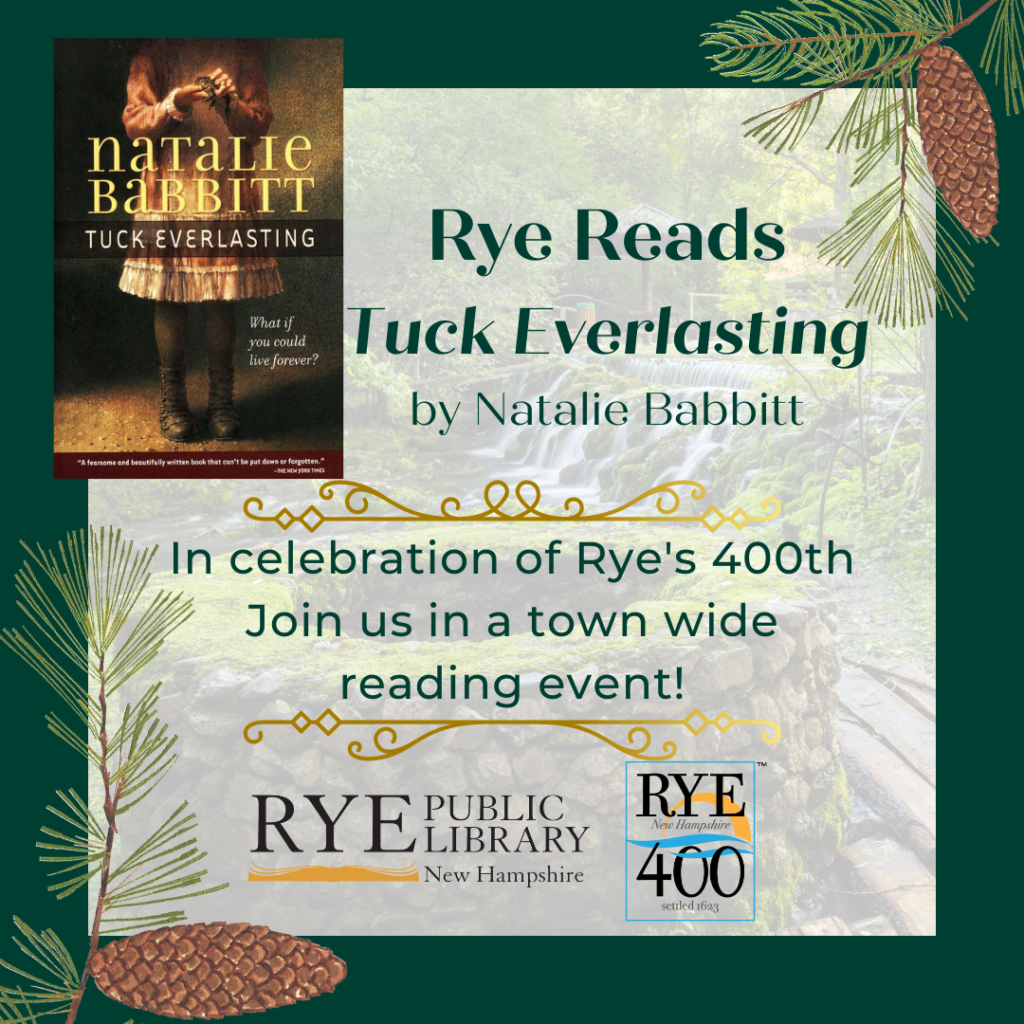 As part of the Rye NH 400 Festival, Rye Public Library invites you to read along! In cooperation with the 400th Committee and the Rye Schools, we're engaging as many town readers as possible to collectively read, consider, and discuss Tuck Everlasting by Natalie Babbitt. This title was chosen to offer a book for all ages (an RPL staffer read it in third grade!) but one that delivers an important concept in a well written novel.
In the story, Winnie discovers something unusual at the base of a giant ash tree in the center of a small wood in fictional Treegap, New Hampshire. The course of the tale leads us on a contemplation of time, history and place. A perfect fit for celebrating 400 years of Rye!
We'll have copies available to borrow, read and return here at RPL. It's not a long book so take your turn and bring it back to go out again. We'll circulate copies through Jan and February then offer programming around the book and a final town discussion in an in-person and on-line format. Stop in for your copy and join the fun!